CarniVital - Vitality booster for body and psyche
€21.00*
Content:
100
(€210.00* / 1000 Gramm)
Product number:
C00VIT01000100
Save with our bundle offers
Product information "CarniVital - Vitality booster for body and psyche"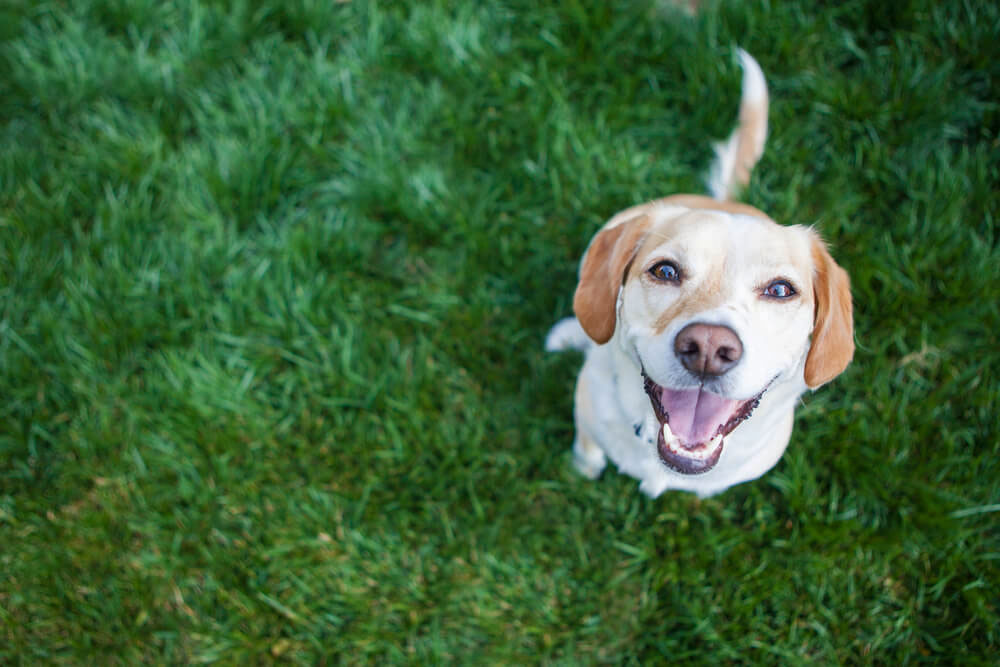 Natural cell renewal
Increases mental recovery and well-being
Optimises metabolism
For healthy skin and beautiful coat
CarniVital is our innovative vital substance combination based on highly concentrated nucleotides, spirulina, the yeast complex yang and oat grass. With this extraordinary composition, this innovative product offers a wide range of uses:
increases stress resistance and mental well-being of your dog
relief of liver and kidneys

better tolerance of operations, vaccinations and medication

binding of pathogenic (disease-causing) germs in the intestine

strengthening of the immune system

shortened regeneration processes

maintaining and building healthy cells

protection against hyperacidity

odour neutralising effect (bad breath)

for pregnant and lactating bitches and cats, young rearing animals

vitality for older dogs and cats

for sporty dogs

for healthy skin and beautiful coat
CarniVital gives:
weakened and sick pets fast regeneration and strong defences

restful sleep and sovereign composure for stressed dogs

optimal development of a healthy dog life for youngsters

give seniors several years of life back

to all: contentment, joie de vivre, a good appetite, a healthy coat and a stress-free animal life.
Dosage
Suitable for all breeds of dogs and cats from supplementary feeding onwards.
1 measuring spoon 3ml contains 1,5g
Dosage:
| | |
| --- | --- |
| Body weight | Daily dose |
| 1-3 kg | 1g |
| 3-6 kg | 2g |
| 7-12 kg | 3g |
| 13-25 kg | 4g |
| over 25 kg | 5 g |
Carnivital should be fed under the wet food or mixed with liquid.
Short-term or permanent use.
Ingredients
Alga spirulina platensis
Yeast product (nukleotides)
Oat grass
Yeasts (saccharomyces cerevisiae und cyberlindnera jadinii)
Additives
| | |
| --- | --- |
| Additive | Content per kg |
| Vitamin D3 (3a671) | 24.440 I.E. |
| Vitamin B2 (3a825ii) | 2.400 mg |
| Vitamin B6 (3a831) | 1.800 mg |
| Vitamin B12 as cyanocoblamine | 840 mcg |
| biotin (3a880) | 46.220 mcg |
| Selen as selenomethionine | 3,2 mg |
| glycine-zinc chelate- hydrate (3b607) | 5.200 m |
Etikett
Nucleotides (central building blocks of cell renewal)
What are nucleotides?
Nucleotides are basic building blocks of natural cell renewal and cell energy atp, as well as essential for the synthesis of enzymes and thus the key to all bodily functions. They are completely natural building blocks that give humans and animals strength and vitality and help the body to heal itself.
The highly concentrated and balanced nucleotides contained in CarniVital are absorbed very quickly and without energy expenditure for building processes and are made available to the organism quickly and extensively.
Supply of nucleotides
Nucleotides are absorbed with food in varying amounts (breast milk contains a very high proportion). In addition, they are partially recycled by the body from old cells; individual cells can also produce nucleotides themselves, which is often sufficient for supply in good health and (healthy nutrition).
Especially tissues that have a high energy requirement need nucleotides in sufficient quantities. These include, for example, the intestines, liver and kidneys, the immune system, the muscles and the nervous system. Chronic diseases occur particularly often in these tissues. Other tissue types such as nerve cells (brain), lymphocytes, erythrocytes or leukocytes cannot synthesise nucleotides at all. They are dependent on a sufficient supply with food.
The balanced nucleotides used in CarniVital are highly concentrated so that even a small amount is sufficient to ensure optimal supply.
Yang active cell protection and effective nucleus binding
Yang is a patented synergistic combination of three inactivated yeast strains and is able to bind pathogenic germs in the intestine before the mucosal cells are damaged. In addition, yang reduces stress induction in the cells and strengthens the immune system of dogs and cats.
Spirulina - a treasure for the immune system and metabolism
Powder from the spirulina blue-green algae or cyanobacteria is a true treasure of nature and is considered the most important food of the 21st century. Spirulina algae are classified as superfoods. This is quite legitimate, because this superlative describes food that contains a veritable cornucopia of nutrients and vital substances, has countless enzymes, a high chlorophyll content and has an overall alkaline effect on the organism.
It provides numerous valuable ingredients such as vitamins, proteins, minerals, secondary plant substances and trace elements. Unlike many other plant foods, spirulina is very easy to digest because the cells are not made of cellulose and contain a lot of protein. It supports the intestinal flora, stimulates blood formation and can contribute to general vitalisation.
Spirulina activates the self-healing powers
Spirulina is particularly suitable for dogs and cats with an increased nutritional requirement, as typically occurs in stressful situations, infections, illnesses, after operations, etc. Another wonderful effect of spirulina algae is its odour-neutralising effect. Even in healthy dogs, spirulina can help to supply your pet with various essential nutrients and thus optimise metabolic processes.
The nutrient composition of the spirulina algae as well as the high bioavailability of the individual nutrients and vital substances supply the body extremely quickly and very comprehensively with everything it needs to supply every body cell sufficiently with oxygen and nutrients, to strengthen its defences and to rid itself of excess acids, toxins and other harmful substances.
Ultimately, regular intake of the alga has the effect of reactivating the body's self-healing powers. This also explains the wide-ranging effect of spirulina algae in relation to the most diverse diseases of dogs and cats.
Oat grass - the concentrated nutrient power
Cereal grasses are a guarantee for the concentrated power of nutrients that the body needs. So-called "special enzymes" make them so unique and help protect the cells.
Oat grass is one of the modern superfoods and is known for its high chlorophyll content. We have chosen oat grass as a source of vital substances because it is richer in chlorophyll than barley grass and extremely rich in bases.
Sweet grass contains many natural vitamins (a, b, c, etc. ), minerals (iron, potassium, calcium, magnesium, sodium and zinc), trace elements (chromium, manganese, selenium, silicon, etc. ), phytamins, chlorophyll, a variety of essential amino acids as well as important antioxidants and enzymes.
It has been scientifically proven that the intake of chlorophyll counteracts nervousness, stimulates the detoxification function of the liver, inhibits the growth of fungi and reduces body odour, among other things. Oat grass generally has a blood-forming and cleansing effect, is anti-inflammatory in the digestive tract and gums and promotes healing.
Zinc - healthy skin and beautiful coat
The zinc requirements of dogs and cats depend on various factors. Age plays a role here, as does the daily energy consumption of your faithful partner. For example, animals need more zinc than usual during the change of coat or also during pregnancy and in phases of illness. As a rule, an adult dog needs 0.9 milligrams of zinc per kilogram of body weight.
If your pet does not receive enough zinc, this can manifest itself with various symptoms. The fatal thing is that these symptoms can also indicate other diseases and the animals may therefore be treated incorrectly.
Severe itching, extreme hair loss, fungal infections, cornification on the elbows, problems with vision are often signs of zinc deficiency. In the worst case, organs are affected by permanent zinc deficiency and epilepsy can also result from a deficient zinc supply.
Nucleotides are the basic building blocks of dna and rna, the cell's energy source atp, and essential for the synthesis of enzymes. In summary, nucleotides are central building blocks for cell renewal, protein synthesis and the key to all bodily functions.

Nucleotides are ingested with food (in varying amounts, mother's milk contains a very high proportion), they are also recycled by the body from old cells, individual cells can also produce nucleotides themselves, which is quite sufficient in good health and with a healthy diet (but is very energy-consuming). However, as soon as the body is more challenged (age, surgery, illness, intestinal inflammation, for example), this is no longer sufficient!

All of them, every single body cell! In particular, however, the intestinal mucosa is dependent on a sufficient supply of nucleotides, as are all blood cells (white and red) and the immune cells.

In the case of stress, infections, illnesses, birth, therapies, vaccinations and special stresses, a body needs increased cell renewal and this in turn requires a better availability of nucleotides. The liver as a central metabolic organ and responsible for detoxification of the organism must - in order to maintain its function - continuously produce new cells. Nucleotides are completely natural building blocks that give humans and animals strength and vitality and help the body to heal itself.

Nucleotides are particularly important for the mucous membrane of the small intestine after diarrhoea or in chronic intestinal diseases (e. G. Leaky gut syndrome).

The nucleotides are obtained from yeasts in a special manufacturing process. The proportion of tpan=total potentially available nucleotide is decisive for the effectiveness. In carnivital we use a highly concentrated extract with tpan over 18%.

First of all a name for "yeast association new generation". Behind this is a new generation yeast complex. Through the targeted, patented combination of three yeast strains, the positive effects of the specifically selected extracts on intestinal health and immune modulation are optimised.

This is mainly achieved through :

the active binding of pathogenic germs in the intestine through mos
and the modulation of the immune response through the binding of -glucans to various receptors on the intestinal surface.

The excellent effect of yang and the associated binding ability of pathogenic germs E. Coli could be shown in several studies and different species.

Due to the high concentration of nucleotides and mannanoligosaccharides (mos) you only need a very small amount of carnivital per day.

CarniVital does not contain any cereals.

It can be assumed that carnivital is tolerated even in the case of an intolerance to brewer's yeast. The nucleotides are extracted and highly processed, yang is a yeast complex that has nothing in common with brewer's yeast.

Not only suitable, but highly recommended. Building up a new life is hard work for a mother, suckling the little ones even more so!

As soon as the puppys start eating CarniVital can be given.

This is possible without any problems!

Yes, due to the high content of zinc, the daily amount should not be permanently more than three times the amount.

Yes, CarniVital can be combined with any of our products!